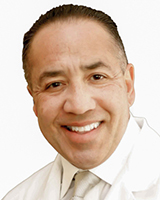 I. Anthony Cardella, MD, LLC
7300 SW 93rd Ave Suite 200
Miami, FL 33173
305-971-0510
"That which does not kill you makes you stronger."
Dr. Anthony Cardella is a board certified OB/GYN and a fellow of the American College of Obstetricians and Gynecologists. He specializes in urogynecology, a subspecialty of obstetrics and gynecology that treats women with pelvic floor disorders such as urinary incontinence, overactive bladder, pelvic organ prolapse, and pelvic pain. He also serves as a preceptor in urogynecology and pelvic floor reconstruction.
Born in Cuba, Dr. Cardella came to the US when he was 3 years old. He has been living in South Florida for the last 50 years. He has performed mission work in Peru and enjoys cycling, triathlons, target shooting, and martial arts when time allows. Dr. Cardella speaks both English and Spanish.
Baptist Hospital of Miami
Doctors Hospital
South Miami Hospital
Board Certification
American Board of Obstetrics and Gynecology
Residency
University of Miami/Jackson Memorial Hospital - Obstetrics & Gynecology St. Luke's Hospital
Medical Degree
The Universidad Tecnologica de Santiago