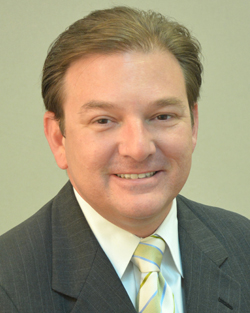 Armando Hernandez-Rey, MD
Armando Hernandez-Rey, MD, LLC
2750 SW 145th Ave
Miramar, FL 33027
305-446-4673
I take great pride in being accessible to all my patients to ensure they are calm and reassured during this often stressful time, which I believe is a key component to my success.
Dr. Armando Hernandez-Rey is board certified in Reproductive Endocrinology and Infertility. Dr. Hernandez-Rey is the Medical Director of Conceptions Fertility, whose lab is one of only a handful in the world to offer LifeAire. Conceptions Fertility IVF success rates are among some of the highest in the country. In addition, he has particular expertise in treating endometriosis, PCOS, and recurrent pregnancy loss, and performing minimally invasive robotic surgery.
Dr. Hernandez-Rey is an Assistant Clinical Professor at the Herbert Wertheim College of Medicine at Florida International University, and he was the president of the Miami OB-GYN Society and the William Little Society.
Dr. Hernandez-Rey was born and raised in Miami, he is married and has two kids. In his free time, Dr. Hernandez-Rey enjoys traveling, skiing, and boating. He speaks English, Spanish, and Portuguese.
Hear From Our Physicians
University Hospital and Medical Center
Baptist Hospital of Miami
Doctors Hospital
Mercy Hospital
Mount Sinai Medical Center
South Miami Hospital
2003: William J. LaMaire Award for Excellence in Reproductive Endocrinology and Infertility
2003: Award for Outstanding Service to Roxcy Bolton Rape Treatment Center
2003: Best Teaching Resident Award in Obstetrics, Gynecology, Gynecologic Oncology, awarded by third and fourth year medical students
Board Certification
American Board of Obstetrics and Gynecology
Residency
University of Miami/Jackson Memorial Hospital - Obstetrics & Gynecology
Medical Degree
Escuela Autonoma de Ciencias Medicas