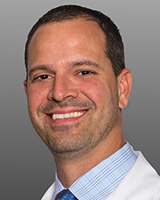 Miami OB-GYN, LLC
3641 S Miami Ave Suite 246 & 250
Miami, FL 33133
305-854-2899
At Miami OB/GYN Associates, we take pride in caring for you as a person, and in managing your care as medical and surgical experts in the fields of obstetrics and gynecology.
Dr. Carlos Garcia is board certified in obstetrics and gynecology and specializes in minimally invasive surgery and obstetrics. He has spoken in print, on television, and radio both nationally and internationally on topics ranging from cervical cancer prevention to women's contraception and pregnancy.
Raised in Florida, Dr. Garcia enjoys spending his free time in the Florida Keys with his family, scuba diving, kayaking, fishing, and jet skiing. He has lived in South Florida since 2004.
Mercy Hospital
South Miami Hospital
Awarded the American Cancer Society James R. Fisher Fellowship Award for his research in heat shock proteins
Awarded the United States Army Health Professions Scholarship in Medicine while at Tufts in Boston
Board Certification
American Board of Obstetrics and Gynecology
Residency
Tulane University School of Medicine - Obstetrics & Gynecology
Medical Degree
Tufts University School of Medicine